Helping you down the path to the right college
Helping you down the path to the right college
​Our Services
We offer a variety of packages to suit your needs. You may want to purchase both the College Search Package and the College Application Package for help through the journey. For those who want help with just certain parts, we also offer smaller packages.  The following outlines what we offer:
College Search Package
A well-developed college list is the most essential piece of a successful college search journey. After an in-depth interview of the college preferences with the student and parent(s) and a thorough review of the student's accomplishments, we create a balanced list of best fit colleges. We offer advice for making successful college visits to ensure the student gets a true feel for the campuses. We refine the list over time until an acceptable apply list is determined.
College Application Package
We'll provide application and writing coaching from a professional, credentialed writing teacher. We'll begin with a discussion of how to write effective college essays and then brainstorm ideas for the personal statement and supplemental essays. We carefully coach students through the writing process with a clear goal of maintaining the student's voice in all essays. Additionally, we advise on effectively communicating accomplishments and activities throughout the application.
Customized Service Block
This is for those who want help along the way but don't need a College Search or College Application Package.  Purchase a pre-paid five-hour block of time to be used for any college service that you need (except for list development and application review). The choice is yours! Possibilities include a "reality" check of an existing college list, essay brainstorming, review of supplemental essays, strategy session for application options, and interview prep.
Consultation Session
This is for those who want a single session to get grounded and get on-the-spot advice. Topics may include but are not limited to:  insight into what colleges look for in a candidate; strategies for college search and applications; recommendations for high school courses; recommendations for standardized testing; a "reality check" of an existing list.
Be informed, not overwhelmed.
College Consulting Services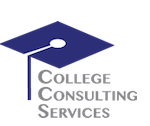 Phone: 978-634-1690
Nancy Federspiel, MS
Educational Consultant
nancy@ccs4college.com