Helping you down the path to the right college
Helping you down the path to the right college
​Our Services
We offer a variety of packages to suit your needs.  The majority of our clients choose the Comprehensive Package and take advantage of our support throughout their junior and senior years.  We begin working with students as early as freshman year to help with course and activity selection and to make sure that the college admissions process is clearly understood. For those who want help with just certain parts of the journey, we also offer smaller packages.  The following outlines what we offer:
Extended Package
This is our "soup to nuts" complete package that gives you guidance from the early stage of soul-searching to the final step of actually making the big decision about where to attend. From high school course selection to college lists to application strategies; we are there with you every step of the way.
Premium Package
The premium package offers guidance throughout the entire college search journey with most of the essential services of the extended package. It does not include review of supplemental essays, proofreading of applications or administration of the interests and personal styles inventory.
College List Package
This is the package for those who want help with the search part but have the application process under control.  After soul searching with you, we will develop a list of colleges that will be a good fit for you.  We will stay with you until you have an actual "apply-to list" that you are happy with.  (junior or senior Year)
Custom Service Block
This is for those who want help along the way but don't need a college list.  Purchase a pre-paid five-hour block of time to be used for any college service that you need (except for list development). The choice is yours! Possibilities include essay brainstorming, general advice, mock interview, application review, etc.
Consultation Session
This is for those who want a single session to get grounded and get on-the-spot advice. Topics may include but are not limited to:  insight into what colleges look for in a candidate; strategies for college search and applications; recommendations for high school courses; recommendations for standardized testing; a "reality check" of an existing list.
Be informed, not overwhelmed.
College Consulting Services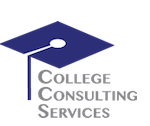 Phone: 978-634-1690
Nancy Federspiel, MS
Educational Consultant
nancy@ccs4college.com
tracy@ccs4college.com