About Nancy Federspiel, Director

Our mission is to help students gain admission to the college that is the best fit where they will be happy and thrive academically.
Professional Member of Independent Educational Consultants Association (IECA)
Member of the National Association of College Admissions Counseling (NACAC)
Bachelor of Arts in Economics and Urban Studies from Brown University
Master of Science Degree in College Student Development and Counseling from Northeastern University
Alumni Admissions Interviewer for Brown University for 20+ years
Certified in high school guidance by the state of Massachusetts
Former Career Counselor at Babson's F.W. Olin School of Business
Former Chair of the Nashoba Regional School District's School Committee
[Click Here] for a list of the colleges we have visited
About Tracy Rhodes, Application Specialist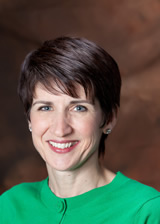 Tracy graduated from Bryant College with a Bachelor of Science in Business Administration with a concentration in Marketing. She completed the NCR Corporation Opportunity Sales Training program and worked for NCR Corporation as an Account Manager.
After a short career in sales, Tracy exited the workforce and spent fifteen years raising three children and volunteering in many roles in her community. In 2010, Tracy began to work with her longtime friend, Nancy Federspiel. With her oldest child deep into the college search, Tracy joined College Consulting Services, and with Nancy as her mentor, spent the next several years learning extensively about the college search and application process.